Custom Gate Specialists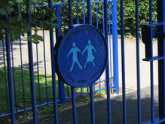 After considering a fence system, why not make a lasting impression?
We offer fullycustomisable and affordable options.
View our Custom Gates
Welcome to
Headstart Fencing (Supplies) Ltd
We are suppliers of school fencing and gates, security fencing, perimeter fencing, sports fencing, playground fencing and custom gates. We offer a complete service from initial enquiry through to manufacture and progress of your order.
Contact us now on 01920 468 855
" Our high quality, tailored systems are used by Schools, Corporate, Residential and Local
Authority sectors, while working closely
with contractors. "
Over 30 years industry
experience
Some of our prestigious end user Clients:-







Can't find what you are looking for?
Give our team a call and we are confident we can find the right solution to suit your needs.
Call us on 01920 468855 Or Email us